Kids Toys & Clothes Under £10 @ House Of Fraser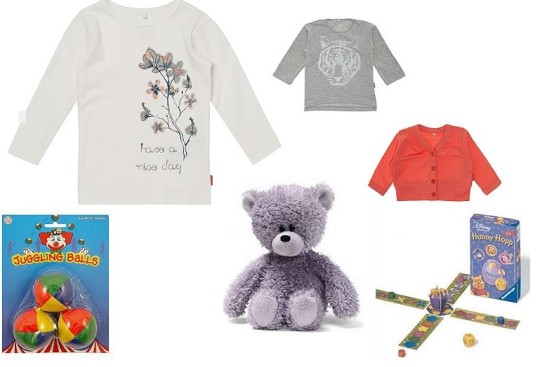 House of Fraser have a sale on this weekend with kids clothes and toys for under £10, with prices starting from 60p. Free delivery is available for orders over £50, but £3 if under, and free delivery to your local store.
There's a lovely array of boys clothing at House of Fraser, which is nice since boys normally come up short in sales! While there are a lot of t-shirts and 'summer' clothes, there's also some long sleeved bits, and a lot of great looking items for layering.
In toys there are wooden letters from 60p, great for doing some room decor or welcoming a new little one to the family. The cute little bear above is down to £1.99 from £7.99. There are loads of little stocking filler and secret Santa kinds of gifts, from £2, like juggling balls, a Winnie the Pooh travel game, and loads more!