Kids AM: Film Viewings From Just £1.99: Everyday Of School Holidays @ Vue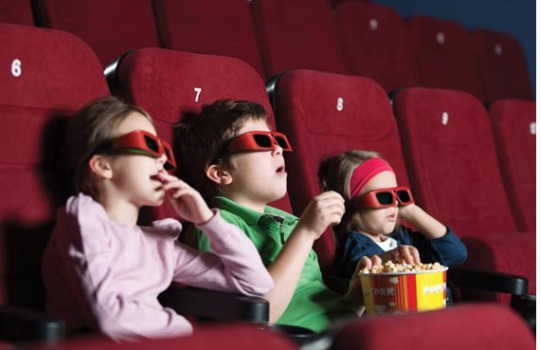 It's so hard finding affordable activities to do during the Summer Holidays. Thankfully some places bear this in mind and have special holiday events. Vue Cinemas have Kids AM, which is a film showing of an older film that appeals to our little darlings. Every Saturday or Sunday morning these movies are shown and prices from a ticket are only from £1.99. With the Summer Holidays upon us, they are having Kids AM films on everyday of the holidays.
What's better is adults and kids will all pay that low price for their ticket. Tickets for a standard 2D film will cost from £1.99 for an adult or child tickets and 3D film prices start from £2.79.
These viewings are great if you are worried about how fidgety or noisy your child might be. It's full of kids and no-one is fretting about being too quiet. I have been to a few kids showings and they aren't too rowdy but you aren't sat fretting in case your child needs to speak.
The films on offer for Kids AM, at the moment are: Thomas & Friends: Tale of the Brave*: Exclusively playing at Vue 22nd - 28th August. Home*, Cinderella*, Two By Two* and Moomins on the Riviera*.
The choice of movie varies from cinema to cinema, so you are best to check with your local Vue to prevent disappointment. Also, remember to sneak some snacks in or else it'll soon cost you fortune.
Thanks to gardentools @ HUKD