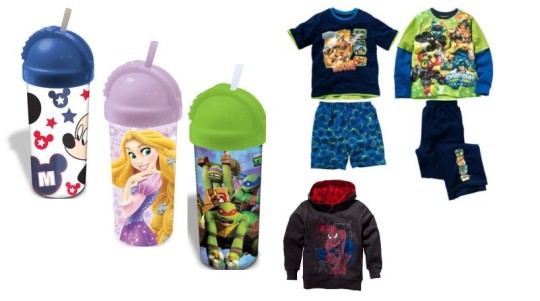 Argos are still churning out the fab bargains right now, and here are some we know you'll love. Remember there's free reserve and collect with Argos, or you can have it delivered for £3.99.
This Skylanders 2-pack boys pyjamas set is selling at £4.99. The thing is it's really hit and miss for stock. Near my inlaws in Somerset there's stock in every Argos. Near me in Hampshire, there's no stock whatsoever. Check the stock before you get your hopes up!
Treat a Skylanders fan with this Skylanders SwapForce Boys' Pyjamas 2 Pack. This 2 pack includes a top with matching shorts and a top with matching trousers, so they can be worn all year round.
This top for £6.66 is available for ages 3 to 10 years and like the rest of Argos stock, you may or may not have it in your area. It's a good price though, so if you have a fan, it's worth a look for something warm for winter.
If you're already having to replace drinks bottles lost in the endless ether of the school playground, there's a selection here for 99p. There's everything from Moshi Monsters to Rapunzel or Ninja Turtles - only problem is you don't get to choose which one you want. But you can always have a look at the counter and send it back for another one if you're collecting!
Thanks to NinurtaEnki and edandhen at HUKD