John Lewis Roma Doll's Stroller £10 @ John Lewis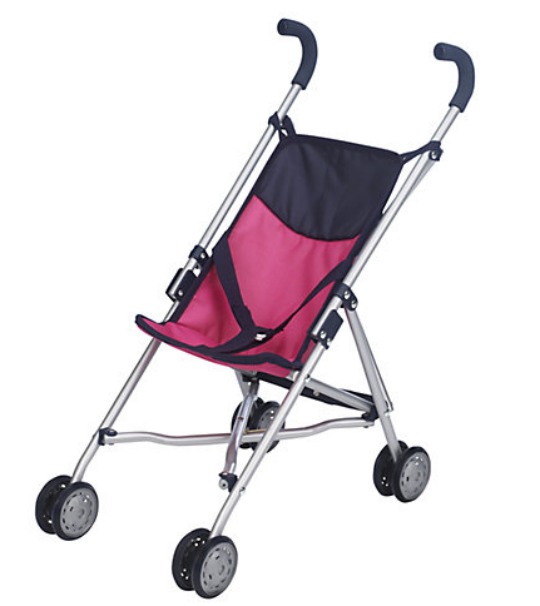 When I was little I used to wedge my younger brother into my doll's buggy and parade him up and down the street. He didn't seem to mind, but to be fair I probably would have made him sit in it even if he did.
John Lewis have this very true to life Roma doll's stroller for only £10. From what I can deduct by reading the reviews, this is a hit with the little budding parents that own it.
It's suitable for 3 years plus and is available in pink and blue. With it's soft handles and fitted seat belts this is a very detailed replica to the real deal. Dolls as big as 50cm can fit in and the stroller can be folded up small. You just know that you will get half way along the high street before your young one decides they're too tried to push and you end up carrying it. Well it is thankfully lightweight which is fine for these occurrences.
It does require some assembly, but I don't think there will be many parts to it.
Collect for free from your local John Lewis or Waitrose store. There is also an option to get it delivered to your home for £3.