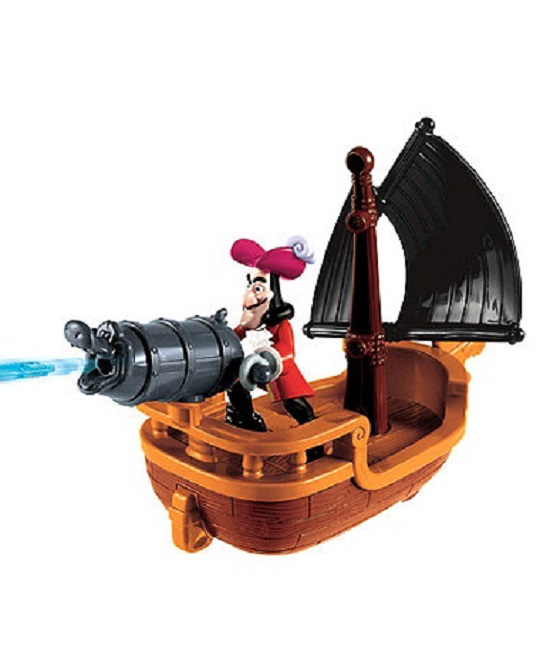 Debenhams have dropped the price on the rather lovely Hook Battle Boat from the series of Jake and the Neverland Pirates from £18 to £9. The boat has been dropped to below 50% off and you can take of a little bit extra using the voucher code KB47 for 10% off a SHBC for free delivery.
Watch out for Hook and his Battle Boat! He is always looking for treasure and will spray water from his onboard cannon onto anyone who gets in his way. The boat has a cool Tick Tock styled working cannon which launches two coconut projectiles at Jake and his crew and Hook can be, ahem, hooked to the cannon so he doesn't fall off.
You can also get other voucher codes from our brand new promotional code section and if you click here you will see all of the ones that we have found for Debenhams lately.
Thanks to FOOTLONDEVSTAR at HUKD!