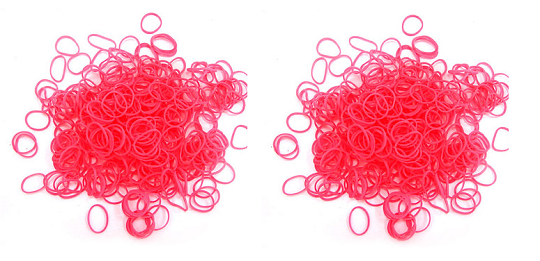 The Toy Shop or The Entertainer, however you want to label them, has just got in loom bands. Now these are not ordinary loom bands, oh no, these are SCENTED. You can get orange and grape and strawberry and apple and coconut and lemon and only for £1. Hurry they are flying out of stock.
The loom bands that they have in at the moment include orange, apple, strawberry and grape and you can click and collect instore. Each pack has 300 loom bands inside it which means you can probably get several different designs out of one pack.
The only down side that I can see with these is that they are not multi-coloured in a scent so the grape ones are purple, the orange ones are orange etc and so forth which means your bangles can't be different colours or you'll smell like a Skittle factory.
Still, scented loom bands!