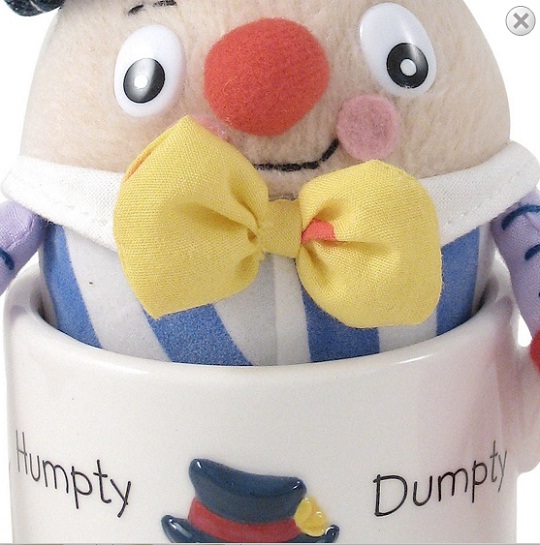 How about a gift for Easter that doesn't involve chocolate? I know from experience that more than a couple of Easter Eggs and kids are pretty much swamped.  An alternative that doesn't involve chocolate is always good.
If all the relatives buy your offspring, or other little family members, a chocolate egg at Easter, it soon mounts up. So something that doesn't involve chocolate can be a perfect choice. Like this Ivory "Nursery" Humpty Dumpty mug and soft toy set  reduced by 46% from £13.95 to £7.50. You can get free delivery too if you use the code SHV4  at checkout. This is valid until Sunday.
Charming scenes taken from all our childhood favourites and lovingly recreated in beautiful pastel colours that bring the stories to life. Aynsley China have taken a classic nursery rhyme as inspiration for their Humpty Dumpty mug. This mug comes complete with a soft plush of Humpty Dumpty.
Thanks to EMtart at HUKD!