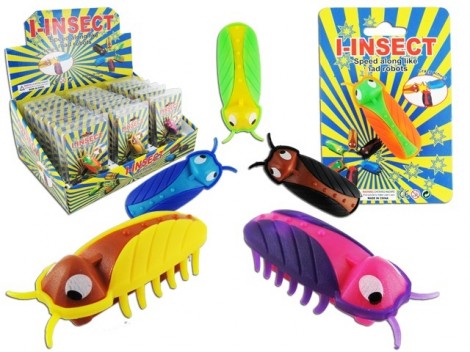 You may think I am crazy suggesting this deal but I can assure you that once you have played with one of these critters you're going to buy more. They are enormous fun for kids and adults alike and only £1 at Poundland makes them a great deal.
The I-Insects usually sell for around £4 and the last time I saw one a mate had been given one for his birthday and it was running rampant on the table at the pub. He got lost and somebody found him scuttling around inside a chip packet.
The I-Insects come in a variety of different designs from ladybirds to cockroaches to grasshoppers. Whichever design you like, you choose. You'll have to go instore to nab your ace little guy but the journey is worth it. Especially if you are thinking of getting party bag fillers for older kids. These will be a huge hit. Huge.
Thanks to technomouse at HUKD!