Imaginext Batcave £21.89 Was £39.99 @ Amazon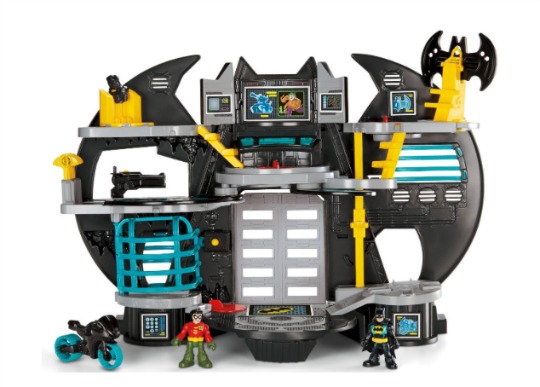 Holy hell, Batman! The Imaginext Batcave is currently on offer at a pretty good price at Amazon, reduced from £39.99 to £21.89.
Santa brought this for my sons a few years ago and it's a huge hit. They've technically outgrown it but it's the kind of toy that they never really tire of, and though we keep intending to pass it on to some younger Batman-loving friends, we can never quite bring ourselves to part with it.
This comes with a Batman figure, a Robin figure and Batwing plus a Batcycle and 3 Projectiles. If you pop the figures on the activation disks the Batcomputer will open and the walkways extend, plus the Batwing will flip up and the front door will open and close. You can fire the projectiles by pressing a button on the launcher, and access all the Batcave levels by clipping one of the figures onto the elevator. Pressing a button on the wall will pop open the jail door.
You can also download a free Imaginext Batcave app on your smartphone for additional interactive fun.
With thanks to rampantscot @HUKD.