Hot Wheels Turbine Twister Track Set £19.99 @ Argos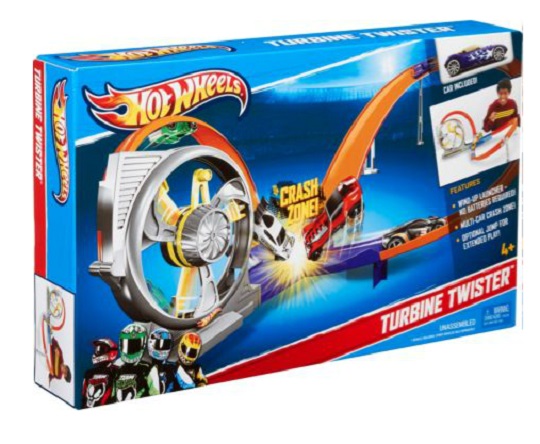 Argos has dropped the price on this awesome Hot Wheels set called the Turbine Twister Track from £29.99 to £19.99. It is still pricey, but you are saving 1/3 off the original price and you can arrange to click and collect instore.
The thrills will start with a wind-up booster that sends cars flying around a figure eight track with a bank and a loop. For customised action you can even modify a section of the track for jumping or crashing your Hot Wheels cars.
When a car makes it around the track the kid-powered booster will send it around again, one wind-up can go up to thirty times! This would make an ace Christmas gift for kids over the age of four. And their parents… I want one of these. PLEASE!