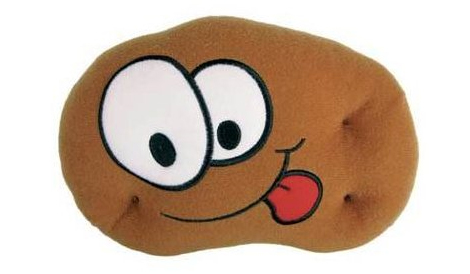 This deal had me giggling away like a lunatic and so I just had to share the joy. Just look at that picture, isn't that hilarious? Or could that just be my terrible sense of humour? Either way, this game has been reduced to £4.99 from the usual price of £9.95 so you save almost half the original price.
Hot Potato is a musical passing along game where you have to squeeze the hot potato and then the fun begins. Toss the tattie back and forth, high and low, up and down but don't get caught holding him when the music stops.
The game is simple. You keep throwing him until the music stops and if you are holding him when it does, then you are out the game. The last man standing is the winner. The game sounds really simple but is actually great fun. I've played a different version called Pass the Bomb which is pretty much the same. However, the actual thingy didn't look half as funny as this guy.
Thanks to tommo111 at HUKD!