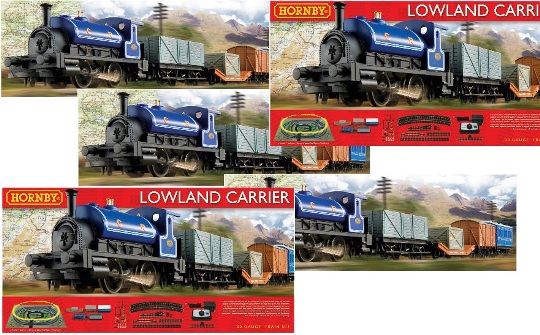 The Hornby train set is reduced by half its original price of £120 to a much more reasonable £60 at Tesco Direct. This is one fancy schmancy train set with plenty of bells and (ahem) whistles so this price is definitely worth sitting up and taking notice of.
The Hornby locomotive set is one of the more special brands I think. They have an excellent reputation for making quality train sets that last for ages. This set should be no different. It includes a locomotive, a coach, three wagons, and accessories. Everything you need to begin your own Hornby world.
There is not a lot of information about the Hornby train set on the Tesco site at all. It tells you that assembled it is about 160cm in height and that it needs a mains only power source, and that apparently it is for boys (grrr) but other than that it is anyone's guess.
I saw these on sale at my Tesco yesterday so perhaps popping instore and checking it out in person is a good idea.
Thanks to rolo28 at HUKD!