The Hobbit Figurines Reduced @ Amazon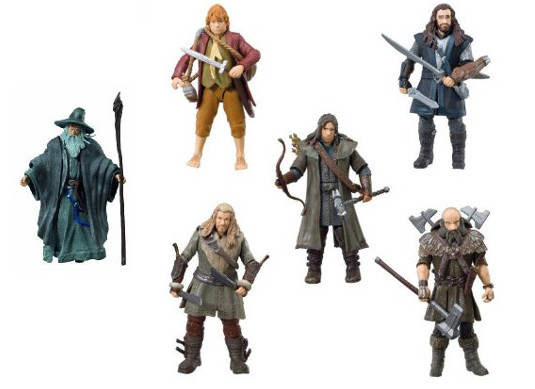 Amazon has some huge reductions on The Hobbit figurines. Some of them are add-on items, but there are plenty that aren't.
The best offers are the Bilbo Baggins character, which is reduced from £7.99 to £1.63. Thorin Oakenshield is reduced from
£9.99 to £2.62 and Legolas is just £3.00, down from £9.99.
There's a five figure pack too, for £9, reduced from £29.99.
Gandalf is also an add-on item for £4.
These figures are based on The Hobbit: An Unexpected Journey. They feature authentic details of the key characters from the film. Each figure features 12 points of articulation, with replicated facial features, clothing, weapons and accessories of the characters.
Reviewers specifically loved the Gandalf figure, and collectors thought it was fantastic value for money, even before the reductions.
The figures are plastic and made for children over 4 years of age.