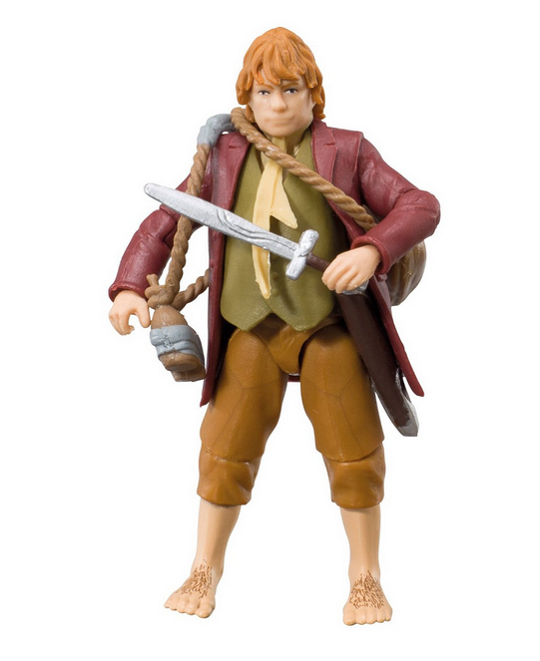 Ok this is a good deal. The Hobbit Bilbo Baggins action figure used to retail for £7.99 but it is now down to 96p. This is a saving of, well, 88% and £7.03. You can't get free delivery though as it is well below the £10 threshold, unless you get 11 of them?
This is obviously based on the Hobbit. If I were Martin Freeman I'd be a bit weirded out about having my face on a plastic toy. Wouldn't you? Well, it's still a pretty awesome gift if you nab it at this price, especially for fans of the movies and the books. You can slip it into your present cupboard and save it for emergencies. Or all 11 of them.
It has 12 points of articulation, authentic detail of the character, replicates the facial features, clothing, weapons and accessories and is suitable from the age of four upwards.
Thanks aobrian at HUKD!