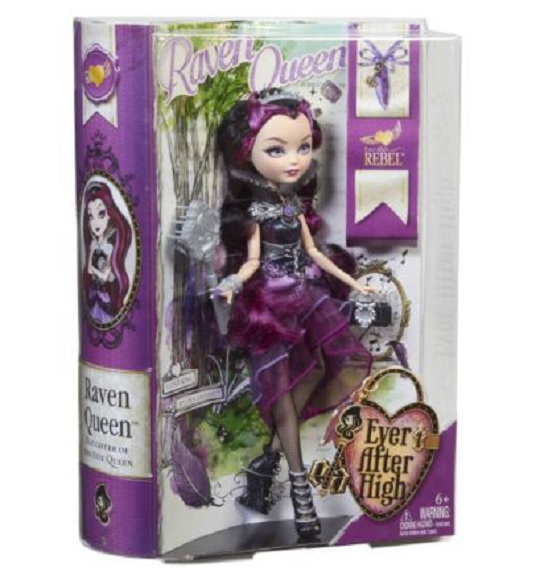 Boots has dropped the price on the Ever After High Rebel Doll assortment that includes Raven Queen and Madeline Hatter from £19.99 to £14.99. You are saving £5 and you get 1, 499 points on your Boots loyalty card too.
The world's most spellbinding stories are getting turned on their crown at Ever After High, a high school for the teenage sons and daughters of famous fairytale legends. This Ever After High Rebel Doll Assortment features Raven Queen and Madeline Hatter.
Raven Queen is a Rebel dreamer who is ready to rewrite her destiny! Daughter of the Evil Queen, she has a good heart and wicked-cool style. Raven Queen, daughter of the Evil Queen, doesn't want to follow in her mother's villainous path. After all, who wants to play the role of evil queen, especially if you don't have an evil bone in your body? Now girls can help this stylish Rebel step into the spotlight — and find her own Happily Ever After.
Maddie is the best friend a fairytale could wish for! The daughter of the Mad Hatter, Madeline Hatter loves hats, tea parties, and her best friends 'til the end! Now girls can enjoy totally tea-rific adventures with this Madeline Hatter doll, dressed in a bright and stylish outfit with tea-inspired accessories!