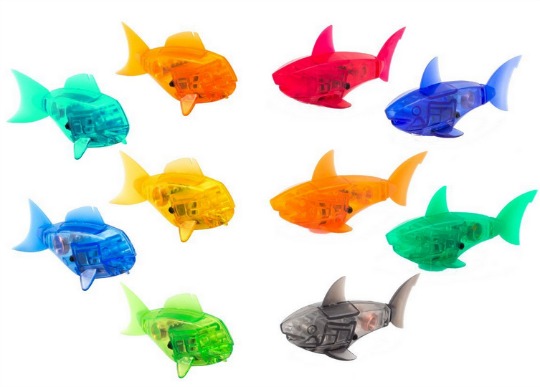 Hexbugs have been around for a good while now, and are a favourite toy to many a child. These Aquabots are the new addition to the Hexbug family and chances are you have seen them on television adverts. I know my boys have been whining for them, but I don't mind since they look quite cool and they are only £2.99 each over on Amazon. A great stocking filler item that will have them occupied for a good wee while.
Once you click that link above you will be landed on the selling page for the Hexbug Aquabot, you have two choices. Buy from Amazon, which is what we recommend for reliability, but can only be added to an order of £7.01 or more for FREE delivery OR look to the right and you will see another seller called Martins Deals selling them for £2.99 plus FREE postage.
Whilst £2.99 is a good price we don't like to recommend sellers whose feedback is below excellent, but at the end of the day it's up to you who you buy from.
Hexbug Aquabot are micro-robotic fish. Place them in water and the sensor will activate, thus making the fish swim in the water.