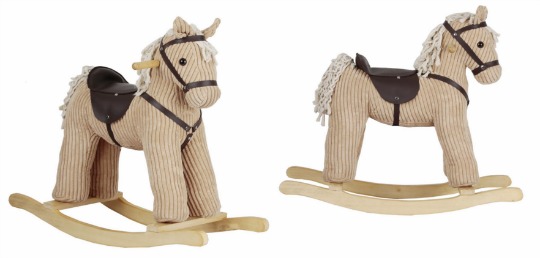 Traditional toys are as popular as ever this year, and this beautiful Heritage Deluxe Rocking Horse is a brilliant bargain buy. It has an RRP of £79.99, which I can well believe for a wooden rocking horse, but it is on offer for just £29.99 from Amazon Seller Net Price Direct. Postage adds on another £4.95, but that still makes this a great price.
This Heritage Deluxe Rocking Horse has a supersoft corduroy style body, extra chunky legs and body, a long curled tail and mane and a leather saddle and reins. It also includes a Heritage embroidered rosette, wooden hand grips for safety and security, and you can squeeze the ears to hear galloping and neighing sounds.
This sounds like a wonderful Christmas gift, and at less than £35 delivered I think this is great value as well. Do you know anyone who might like one of these under the tree this year?