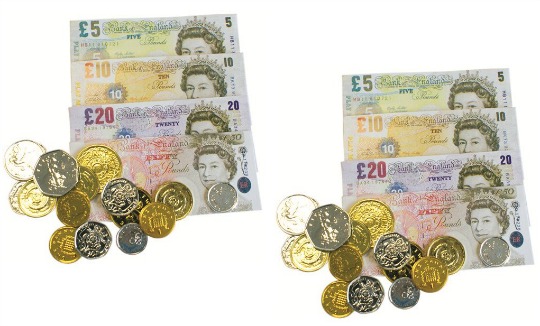 Want to know how to teach the kids and keep them occupied for ages for the princely sum of 80p? Play Money... a real life skill that is very important is how money works, the numeracy involved etc. UK based Amazon Seller Simply Direct Ltd are offering Henbrandt Sterling Play Money for just 80p including FREE delivery.
We know that Play Money isn't expensive as such but this is only 80p delivered to your front door. That beats queuing up in your local Poundland, any day of the week.
I like the Henbrandt Sterling Play Money as it is the closest I have seen to the real thing. In this 80p pack you get an assortment of coins and notes. Ideal for teaching the kids how giving change works and basic number work involving money.
If your child has a play shop then this is the money to buy. Or maybe you are thinking of buying a toy supermarket or such for that upcoming birthday, why not grab a pack or two of this realistic Play Money to go with it?