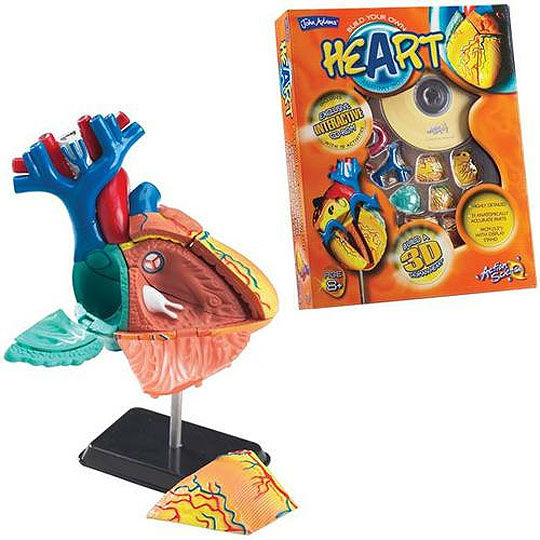 Amazon are selling this heart anatomy model for £5.56 instead of its usual full price of £12.99
I love all things anatomy and could wax lyrical about the heart ad infinitum - it really is the most amazing piece of biological engineering.
I was recently lucky enough to see my daughter's heart again when she had a detailed heart scan performed as part of her army selection - I hadn't seen it since she was 20 weeks old on the inside - and it was just amazing to watch and hear it beating away, along with the colours of the Doppler blood flow added on top of the images.
Away from PlayPennies I do a lot of health and fitness work and writing and deal with resting and working heart rates a fair bit; the other day I measured my youngest son's heart rate - he was fascinated to be able to hear his heart beating away and is now thoroughly interested in all things cardiology.
Once you've built your 3D heart model you'll be able to learn all things 'heart', play the heart game and take the quiz on the accompanying interactive CD Rom that features a total of 10 heart related activities.
I do love a good learning activity, especially one we can all relate to and marvel at.
Thanks to dudebar at HUKD