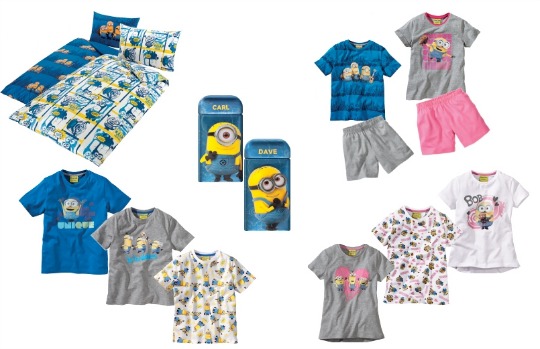 Everyone loves Minions, and Lidl have managed to bag some really cheap goodies for next week, right as the new film is coming out. Everything they will be stocking is about as cheap as you can get for Minions merchandise, so that's where you need to head next Monday, as early as possible!
Here's what they will be be selling:
Single Reversible Duvet Cover Sets, choice of two designs - £9.99
Minions Sweets - 99p each or 2 for £1.60
Kids Minions Pyjamas - £3.99 each
Minions T-Shirts - £2.99 each
Minions Activity and Sticker Book Assortment - £1.99 each
As you can see those are very low prices for Minion bits and Bobs, and they are going to sell fast. Stocks are only in stores, and are subject to availability.
I'm off to complain to the Lidl head office now - how dare they close our local store just before the Minions arrive!
Thanks to prity @ HUKD and Ellie on Facebook.