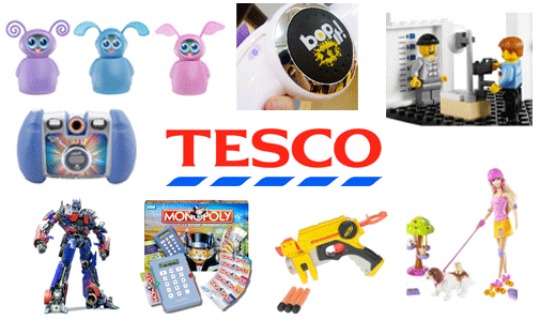 Here's a little bit of information for you, Tesco Direct and Tesco stores are launching the up to "50% off toy sale", on Wednesday 8th October. We are a little excited about this. For two reasons, cheap toys, and the hope that ALL of the major supermarkets try to out-do one another.
There's not a lot of details, from Tesco, because they are being a touch enigmatic about it. What we do know is, that it will be instore as well as online. Online will be super duper busy, it's worth thinking about going to your nearest Tesco Extra first thing in the morning.
We have been told that the majority of toys sold by Tesco will be included. Let's hope that means ALL Lego, Disney Frozen and well, all things Disney for that matter.
One things for sure, Tesco.com will be ultra busy, so if your local Tesco is a bit naff for it's toy selection or you cannot go instore, on Tuesday night, get saving links to your desired toys. That's certainly what I plan on doing.
Just for the record, Tesco Direct off a click and collect service, which means you don't have to pay delivery charges and can collect your order for FREE from your local Tesco store.