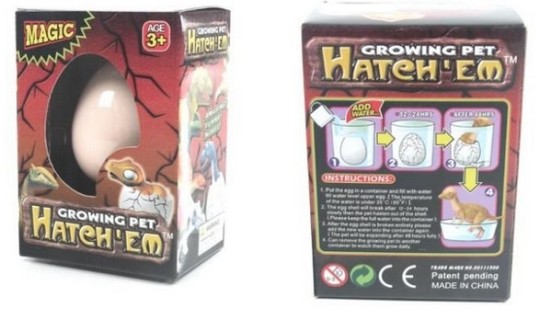 I'm loving these dinosaur eggs as an alternative to more sugary Easter eggs, and they'll give the kids something to occupy themselves with for a little while come the day too. The dinosaur egg toy is £2.39 delivered from an Amazon seller.
I'm still trying to find egg-like solutions for Easter that aren't chocolate, and I think these dinosaur eggs are a great idea. They're longer lasting than chocolate, vaguely educational, and quite fun.
Each hatching toy comes as an egg which you place in water and after 48 hours a dinosaur has hatched out. Full instructions on how to hatch each dinosaur are detailed on each box.
The dinosaurs are CE marked and not suitable for children under 36 months due to small parts. This item is available in assorted designs.