Hasbro Koosh Galaxy Komet Hunter Ball Launcher £3.99 Was £12.99 @ Home Bargains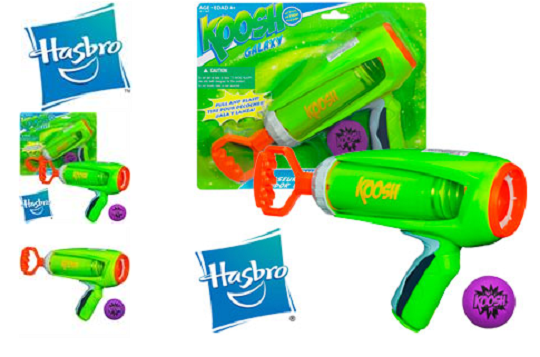 The Hasbro Koosh Galaxy Komet Hunter ball launcher was on sale for £12.99 but Home Bargains are selling it for £3.99. You are saving £9 off the total price which is pretty darn cool, especially with summer almost here and all that lovely outdoor fun beckoning to us all.
Kids can add outer-space flair to their Koosh ball launcher collection with the Komet Hunter Ball Launcher. Just push the included foam ball all the way in and pull to launch a pull-and-pop blast. This easy-to-use ball launcher brings soft, active fun to kids' adventures and kids can blast off with Koosh ball launchers.
The pack is suitable for kids over the age of four and comes with foam balls and a shooter dude. It would make a rather cool birthday pressie for someone special, or perhaps something to entertain the kids over the Easter holidays.