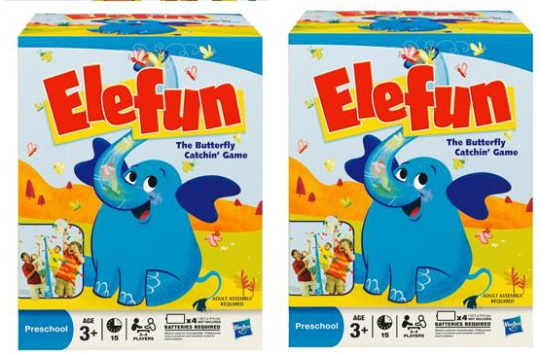 Get the little ones jumping and having a ball with butterflies and the Elefun game from Tesco Direct. This super Christmas gift was £14.46 but is now £10.00 so you're saving a lovely £4.46 when you buy it at Tesco Direct.
This cute baby elephant will have your little ones jumping with joy as they all scramble to collect the most butterflies. With one big breath, Elefun the Elephant blows his four foot trunk straight up, sending tons of beautiful butterflies into the air. They could fall anywhere so your children will need to stay alert and be ready to pounce. It's great for children to practise their catching skills with the handy butterfly net or their hands or they can scramble around quickly gathering the butterflies off the floor.
Elefun is a lovely, fun way to encourage active play. Who will catch the most butterflies? Ready, set....GO! Catch those butterflies! The Elefun game is suitable for children over the age of three.