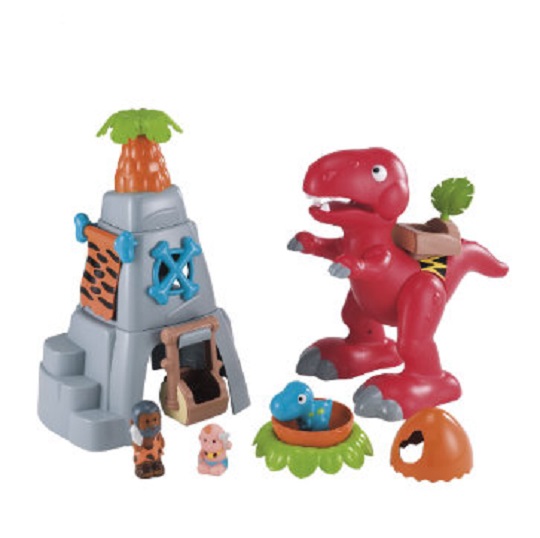 Now you're talking. ELC has dropped the price on the HappyLand Dino Playset from £35 to £17.50 which is a very nice saving indeed. You can get this delivered for free if you go deeper into the sales and spend up to £50.
Complete with a roaring T-Rex, the HappyLand Dino Playset is perfect for prehistoric adventures.
Mr. Caveman is busy making sure the cavebaby doesn't get up to any mischief, and has placed him safely in the swing while he goes to work. As he goes out foraging for food, he stumbles across a dinosaur egg just about to hatch. Oh no, that means its mum must be close by! Help Mr Caveman get away fast from the giant fierce T-Rex, and hear the dinosaur roar. If you're very clever, you can capture it and ride on its back!