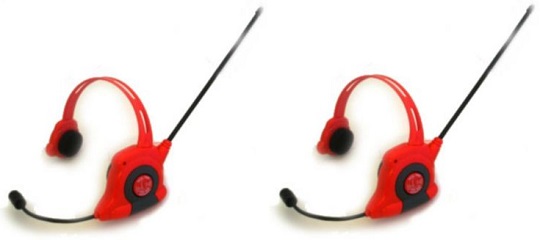 Save £5.00 on the Hamleys Walkie Talkie Headset from Hamleys. This set has been reduced from £20.00 to £15.00 so now the kids can chat to each other over walkie talkies while they spend the summer doing covert ops in the garden at 25% off.
Summer is nearly here and the kids are going to be on holiday for weeks. Anything that will keep them busy for hours and having a ball outside is worth whatever it costs!
"Team Leader to base camp, do you copy?" Adventure awaits the kids with these cool Walkie Talkie headsets. They can stay in contact during mock battles, sieges or pretend army play. With real time, two way communication, they can even talk and listen at the same time.
This super cool set includes two hands free walkie talkies with two channel handsets. The set needs four AA Batteries which are not included so don't forget to stock up on some of those, you don't want to run out and ruin the fun, they'll make you pay for it!