Hamleys My Bead Counter For £17.00 @ Hamleys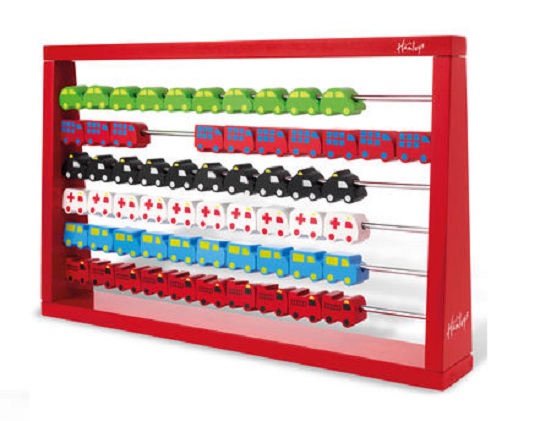 Reduced by more than 50% the Hamleys My Bead Counter is an awesome educational toy that teaches kids to count. The beads are all different types of vehicles to make learning to count easy while having fun. Hamleys has reduced the bead counter from £35.00 to £17.00 (that's £18.00 off), lovely.
How many taxis have been hailed? How many buses are running late? And how many green cars can you spot? Hamleys My Vehicle Bead Counter is packed with colour and a whole lot of fun.
Trying to teach your child the basics can be a real task sometimes so Hamleys have tried to make it more like play-time than headache time, with their four wheeled take on the classic abacus. My Vehicle Bead Counter has a traditional red wooden frame with Hamleys signature branding and features 6 rows of popular vehicles. With ten vehicles to a row, counting is made super fun and voooooom-tastic.
As well as encouraging counting skills and number recognition, the Hamleys abacus also helps to develop coordination.