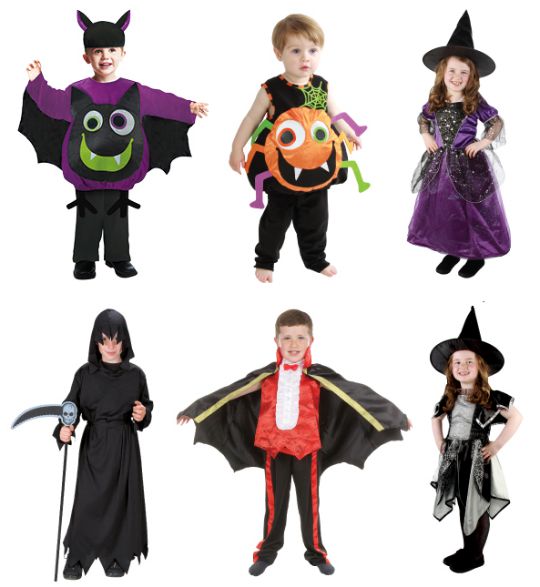 It's nice to make your own Halloween costumes if you have time, but when you can pick them up for less than £5 it's often cheaper to buy them than buy all the bits you need to make them! We will be putting up some ideas for home made costumes soon, but these from Home Bargains are such a good price that it's worth getting them nice and early.
There are children's costumes from £3.99 and adults from £6.99, and some of them are available for the free click and collect from stores as well. Some of the toddler and young children outfits are especially cute, like the Bat and Spider tabards at £4.99. At the moment there's a selection of around 20 styles, but as these have just been added today I would expect more Halloween items to be added soon.
From my Halloween shopping trips last year (and I shopped around a lot) I found the things at Home Bargains to be far cheaper than anywhere else, although most of them were available in stores only. Getting a costume in the stores can be tricky though, as the most popular sizes sell really quickly.
For the items that are not available for click and collect then delivery charges are calculated on an individual basis dependent on parcel size and destination, with prices from 50p.