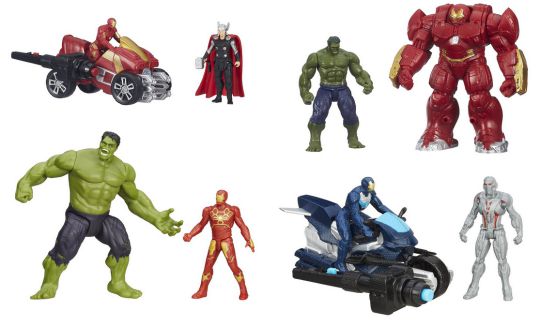 Amazon have just launched a promotion on their Avengers: Age Of Ultron Toys with 50% off selected items, reduced from £9.99 to £5 each. There are a choice of four different types and all are the same price.
The four you can choose from are these:
Each of these sets includes two figures, and two of them also include a vehicle as well. At half price these are great value, and would be good to tuck away for Christmas, stocking fillers or party gifts.
At the moment all four are in stock, but I don't know how fast they will sell. Home delivery is free for Prime customers and on orders over £20. If you buy all four of these Avengers toy packs then you will qualify for free delivery, but of your order is less than £20 delivery charges will apply.