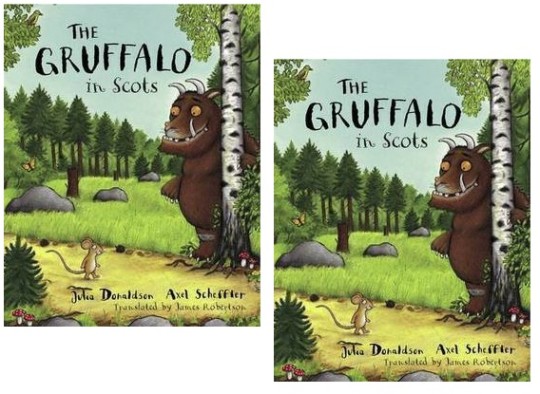 Christmas is over, and with it the plethora of codes from merchants like The Book People, but they do have a pretty decent 'up to 85% off' sale on at the moment, with some gems if you're up for a hunt through the new titles added. One of those is this version of The Gruffalo - for Scottish readers. It's reduced to £3, saving you £3.99, apparently, but there's still the £2.95 delivery if you're not spending over £25. There is also a 5% discount code - AFBLUSH - if you spend over £30 too.
Much to the chagrin, I'm sure, of my Scottish inlaws, it's not a dialect I am overly familiar with. Speak quickly and it may as well be Greek. There's one review on this book at The Book People, and it goes a little something like this:
The Gruffalo in Scots is a braw book to get yerself or a fer a gift. It really is. It maks ye hoot wi lochter til yer greetin and cannae breathe richt. Wunnerful. Ye hae tae get this book.
If you could read that, this is definitely the book for you.
It is, far as I can tell, the original Gruffalo story, but written for Scots.