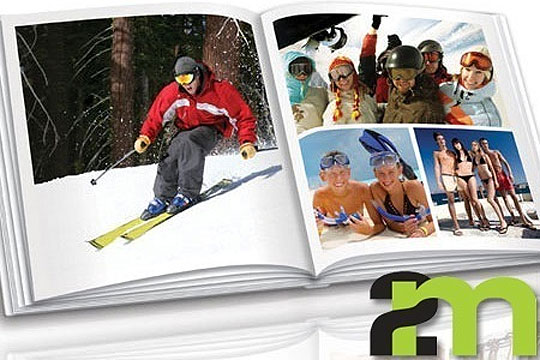 We've featured a fair few photo book deals here on PlayPennies; if you've missed them all so far then here's another chance to save some money and put together a unique and special present for someone...or just make one for yourself!
Now, most photo book deals have a limited time to put everything together and place your order, which may be why you've missed them so far, so take heart - you just need to place your order before 11.59pm tonight  but then you can relax and start musing through your photographs.
Your Groupon code will activate at 8pm tomorrow evening (Friday 28 October) and then you have a whole FOUR MONTHS to put your book together and place your order, so you've got plenty of time to gather together lots of special photos and create a book for Christmas or a forthcoming birthday, anniversary, wedding, whatever.
The usual cost of this 20-page, hardback covered photo book is £36.99; with this Groupon deal you can have one for £9.99 along with £5.95 for safe packaging and delivery of your book.
I adore photo books and so does everyone who receives one - remember, you just need to place your order through Groupon before the close of play tonight, then you can take your time and create something fabulous.
Happy Photo Choosing!