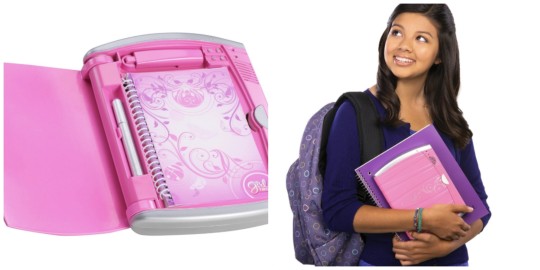 My Christmas shopping has begun in earnest, and I've been hunting everywhere for something fun for a young lady I know who loves journalling, and writing in her secret diary. And check this out - the Girl Tech My Password Journal is £19.99 at Amazon right now, reduced from £24.99.
This electronic journal is a number one best-selling item in Amazon's Educational Computers & Accessories range, and it has been rated 4.8 stars out of a possible 5 stars in 6 customer reviews, so I think you can rest assured that it's a 'decent' item and not a gimmick.
Included in the set is one journal, one notebook, one invisible ink pen and a dual reading/glow light, which you can use to reveal the secrets written with the invisible ink pen.
It's basically an electronic journal equipped with voice recognition technology so that only the owner can open it, and there's even a secret compartment behind the notebook. You can also record intruder alerts as well as your own greetings and sign-offs.
Did you keep a journal when you were a kid? I did, and I would have absolutely LOVED one of these when I was a tween. I'm pretty sure the little person I've purchased it for is going to be very happy when she opens it on Christmas Day...