Gigantic Piano Mat for £30 @ Hamleys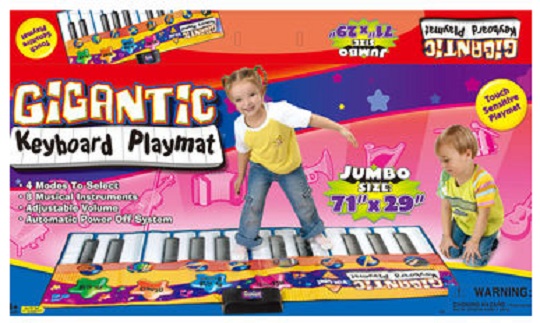 Play the xylophone, accordion or the guitar on this Gigantic Piano Playmat from Hamleys. This awesome piano mat has real musical keys so your children can play their own funky tunes. Discounted from £50 to £30 this playmat is a fantastic and affordable Christmas gift.
For just £30 you get a bunch of cool musical instruments in one giant toy. There are four modes to select and up to eight different instruments to play on the mat. Children will love to make up tunes and dance about on this huge piano mat while at the same time helping to develop their musical skills. I think this is such a cool gift and they can play on their own or with friends.
The Mat size is approximately 71 x 29inches and features adjustable volume, an automatic Power Off system and is suitable for ages 3-8 years. If you're planning this as a Christmas gift or even as a birthday present, Hamleys can gift wrap it for you and they offer a 30 day returns guarantee.