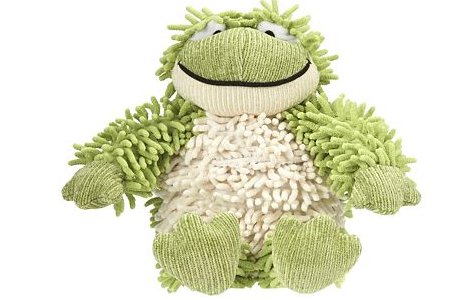 Debenhams have two microwaveable teddies at a super discount just now, and they're slightly different looking to the usual ones too - I think they're rather funky.
Click HERE to cuddle up to this deal at Debenhams
My youngest has a microwaveable teddy whom he affectionately calls Smelly Lambkins, I've told you about him before, he's very cute and he's much loved - there's going to be trouble when Smelly Lambkins gets too old.
I also feel that these microwaveable teddies are much safer, and far less faff, than hot water bottles and kids totally love them!
You can choose from a Frog Fuzzy Friend or the Cow Fuzzy Friend although he costs a little bit more at £10 (a friend of mine would go totally mad for the cow, and I must confess that I'm rather smitten with the frog!), and both of them have lavendar scented tummies.
Microwaveable teddies don't just have to be confined to bedtime either – they make lovely warm friends for little ones to cuddle on the way to school, or on the way back from visiting friends and rellies in the car on chilly winter nights.
Oh what the heck, if you can't choose between the two then just order both, these microwaveable teddies should be £20 each but are currently being sold by Debenhams for just £6for the frog and £10 for the cow.
Standard delivery is free too, or you can arrange to collect for free at your local store if you happen to be passing.