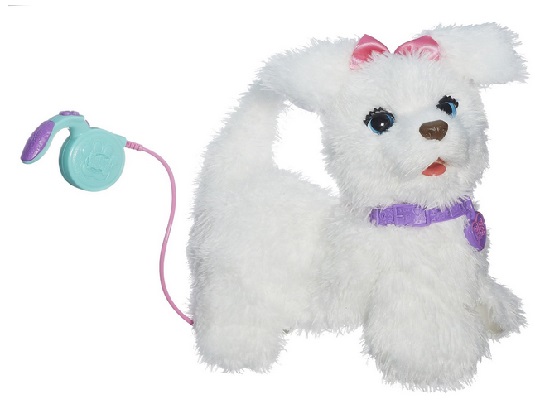 Amazon are selling the Furreal Friends Puppy - Furreal Friends Get Up and Gogo My Walking Pup Set - for £25.  The price includes free delivery too, and well, this is an amazing price. It's over £50 at Tesco, and over £60 elsewhere.
The Hasbro Adorable Get Up and GoGo My Walkin Pup Pet is your very own pup to take on walks and more. She comes with a leash so you can take her for a walk, and if you pet her head she'll sit for you.
When you talk to her she'll bark back with sweet ruffs and other puppy sounds too and her tail wags and her head even tilts to show showing off her own little personality.
The box contains the puppy and instructions on how to care for him or her,  which we figure will be a lot easier than a real pet!