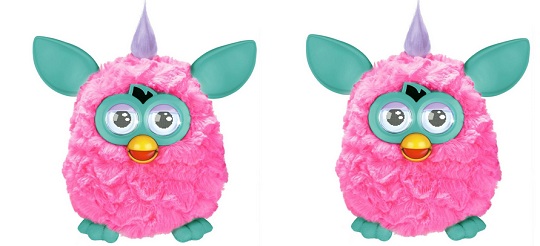 We caved and got a Furby for Christmas. I'm not going to lie, what appeared to be a gorgeous and fluffy and utterly compelling toy at first has become nothing more than an incredibly noisy and useless piece of tat. When I saw the Furby on display at an event in July last year and I was told that it could adapt to its user's personality and all that lovely stuff, I was smitten. As was my daughter.
For six months that was all she could talk about and Santa was begged for a Furby on bended knee. Then Christmas Day arrived, the Furby was unwrapped, the app to translate it's language and feed it food was downloaded, and the two of them were lost for…
…about an hour. That was it. Since then the Furby has sat on her bedside table, a silent and fluffy beast with strange eyes and zero fun factor. What kills me (and most other adults) about the Furby is that there is no off switch. And to pop out a battery to shut the darn thing up needs a screwdriver and the kind of patience most of us do not possess.
What's good about the Furby I hear you ask? Well, it is very cute and very fluffy. The app is awesome and it does seem to have adopted some of my daughter's personality traits. Although not to an extent where I can definitively say it has worked. Other than that I can tell you to save your money because the Furby does nothing to stand it out from the crowd of gadgets for kids out there today, and the lack of an off switch is such a huge oversight that at least three points are ripped off the score for that alone, giving this a sad total of 4/10.
You can grab the Furby from Amazon at a variety of price points, dependent on colour.