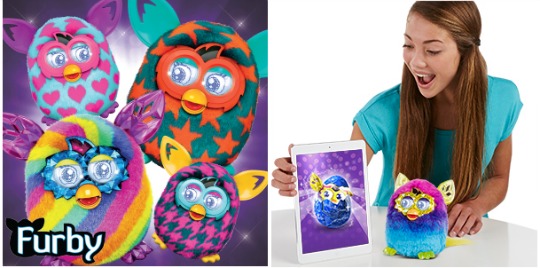 I know, I know, there are so many toys in your house right now that you really don't want to add another BUT this really is a great price for a Furby, and before you know it there will be another round of Birthday presents to buy now that Christmas is over.
The Furby Boom Crystal Series Sweets will be available online at Home Bargains from tomorrow, 30th December, for the bargain price of just £24.99. Even if you aren't near a store to get one and the delivery charge of around £3.49 is added on this is still the cheapest price we have seen.
Love them or hate them Furbys are extremely popular toys, and with all the interactive features and the accompanying apps they have everything kids love all in one toy. The going rate for these seems to be way below the RRP of £64.99 (how daft do they think we are?), but most shops are charging around £45, so Home Bargains are offering a big saving compared to everyone else.
Although they aren't in stock until tomorrow you can pre-order them online now. Stock will hopefully be in stores around the same time, then we can avoid the delivery charges too. :)