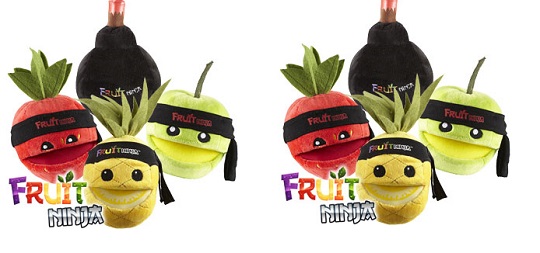 Home Bargains has knocked the price off the gorgeous Fruit Ninja plush toy set from £39.96 to £3.16. That means you are saving £36.80 off the original price. It is a huge saving and I'm a little suspicious that it is a typo, so get them while you can!
The set includes four of the Fruit Ninjas and unleashing fruity carnage has never been sweeter with these cool toys. You get one strawberry, one green apple, one pineapple and one bomb in the set. The toys are squishy and fun and very detailed. They are so cute!
They come with the batteries that they need included and are ideal for kids over the age of four. They also have cool sounds that they make. I imagine the bomb makes an exploding noise. Fun for scaring parents in the dark of the mornings I reckon.
This is a superb deal from Home Bargains and one I've already snapped up for myself.