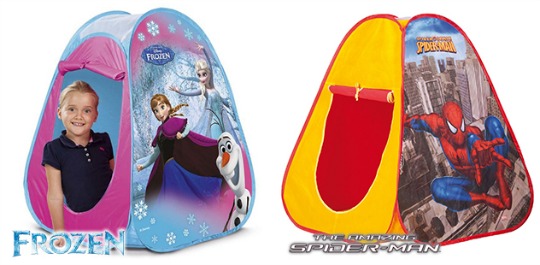 Every day there are fantastic new products coming in to Home Bargains, and I keep a close eye on their website for the new goodies coming in, as they sell really fast once word gets out!
New today are these two Pop-Up Play Tents at £9.99 each. You can choose from Spiderman or Frozen, and both are available in stores as well as for sale online.
These tents are not big, but that makes them a good option for using as a den indoors where you might have less space. They also pop-up and then fold down flat again so storage shouldn't be an issue.
Unfortunately these Pop-Up Tents are not available for free click and collect, so you have the option of home delivery from around £3.49, or they will be in stores subject to availability.