Free PG Tips Monkey Knitting Patterns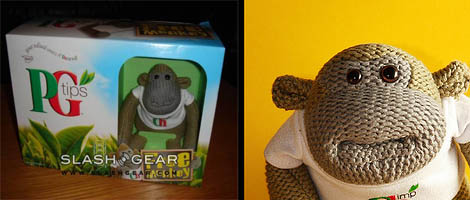 This is an ace freebie for all you crafty fans out there who're thinking of whipping up some of your own Christmas presents this year. You can download this free knitting pattern to create the PG Tips monkey and it is really easy enough for most levels of knitter.
These monkeys are really lovely and even I've managed to create one for my child. She utterly adores him and her friends want some too! He was easy to make and you can save even more by looking for sales on the recommended wool.
The only bit where I struggled, and to be honest I always struggle here, is in the stitching up at the end. He can be quite a fiddly little monkey when it comes to making him up.
This is an adorable free pattern and definitely a great idea for Christmas.
Thanks to lucerysmum at HUKD!