Free Delivery On Orders Over £30 @ Jellycat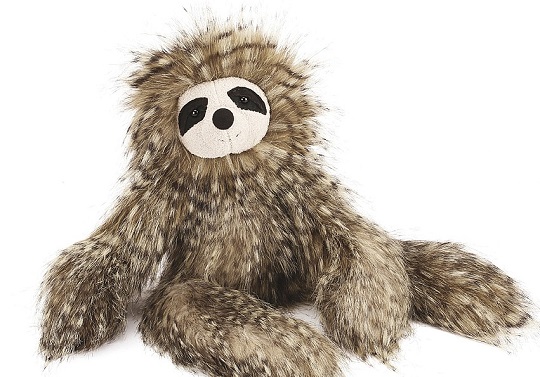 I love this site. How can you not love silky soft bunnies and adorable hedgehogs and things that make your inner cuddly child go ooooh. You can now get free delivery if you spend over £30 at Jellycat. A great way to save some money on a gorgeous gift for someone special.
I already have two jellycat bunnies sitting on my daughter's bed so when I saw Cyril Sloth – he's the chap I've used as the main picture above – I fell over with cute. It's adorable right? I mean, YUM. He is brand new, super slow and utterly scrummy.
Of course if you don't fancy a sloth lurking on your child's bed (or yours) then how about the Kooky Cat or the Bashful Panda or even (and this is too awesome for words) Kenny Cockerel? These toys are yummy and all the ones I have outlined are eligible for free delivery. Bargain.