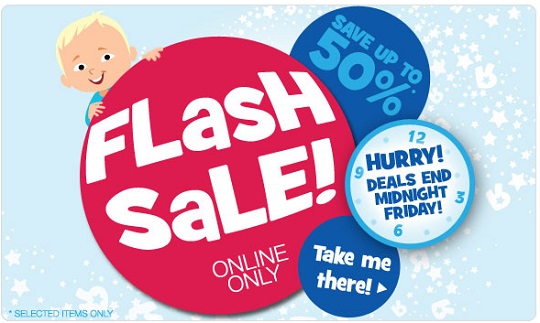 Toys R Us is holding a flash sale that's selling items at up to 50% off their usual price until midnight tomorrow night. You can save a lot of moolla on a lot of cool stuff by taking advantage of this epic flash sale offer.
The products that are included in the flash sale are all listed on the site and there are 122 items in that list. You will find Forza 5 for the Xbox, Transformers Prime blaster, a Skylanders Legendary Swap Force carry case, a Spider Man classic dressing up costume and even a Doctor Who twin pack with the eleventh Doctor and a Dalek.
Want more? There are more Doctor Who twin packs with the fourth, first and Third Doctor, a ton of cool Bratzillaz, Lalaloopsy dolls, Novi Stars, Moshi Monsters and even Skylander figures. Actually, this is a pretty neat sale so get some awesome birthday presents now so you save money!