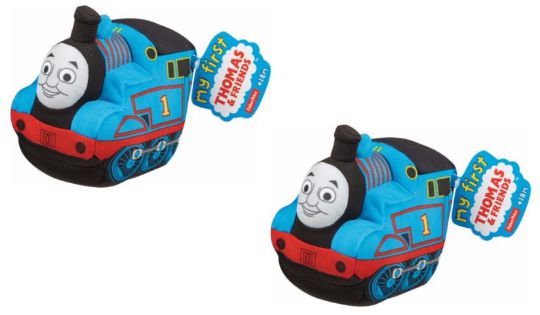 Thomas the Tank Engine may be known by a different name now, but he is every bit as popular as he has always been. If you know a little Thomas and Friends fan then you just have to make the most of this great offer from Argos. They have reduced the Fisher Price My First Thomas and Friends Plush Thomas from £7.99 to just £1.99. What a bargain! Think stocking filler!
The Fisher Price My First Thomas Plush is suitable for children aged 18 months and above. It's a cute, squishy Thomas made for little tots. Thomas has such great appeal to children and my two eldest boys were obsessed.
This is a great little extra gift for a little ones birthday or like I mentioned before, it would make a good stocking filler at Christmas time. Finding stocking fillers for children aged 18-24 months isn't as easy as you would think.
There seems to be a great amount of stock across the UK for these, so you stand a good chance of getting your hands on one. We can't guarantee that will stay the case as word gets out about this awesome bargain.
You can Reserve and Collect the Fisher Price My First Thomas & Friends Plush for FREE from an Argos near you or you can have it delivered to your home for £3.95.