Fisher Price Cruise & Groove Ballapalooza £49.99 @ Argos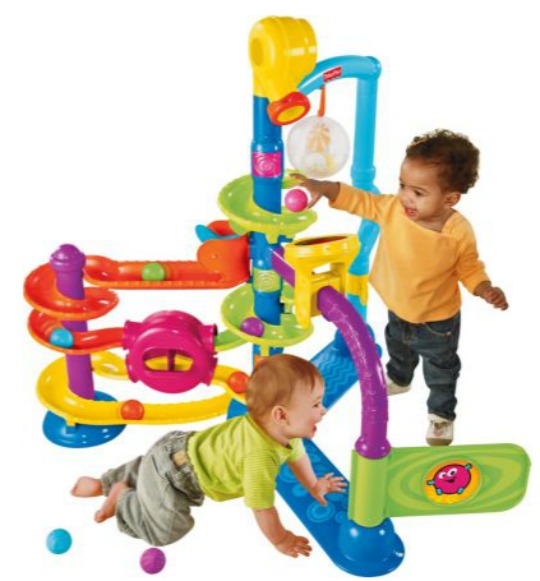 The Fisher Price Cruise & Groove Ballapalooza has been halved in price at Argos, from £99.99 to £49.99. This is very popular, so be warned this could sell very fast at your local Argos. You are getting a LOT of toy for your money with this. Other stores like The Entertainer do a Fisher Price Ballapalooza for £49.99, but it looks no where near as good as this fun packed version. It's worth noting that this is included in the Argos 3 for 2 deal too.
I just have to snap up a Fisher Price Cruise & Groove Ballapalooza up for my little crawler. They are full to the brim with joyful activities, with music and balls. There's six lights that dance along with the tuneful sounds. It's suitable for babies six months and over and if they are sitting, crawling, standing or cruising, it's all good.
The Ballapalooza comes with six multi-coloured balls, that can be rolled down ramps, and there's a jump back feature so that you can start over again. The gate is there to be crawled though, with will just fill a lot of babies with delight.
You can reserve and collect your Fisher Price Cruise & Groove Ballapalooza from your local Argos store for FREE, or pay £3.95