Fireman Sam My First Tri Scooter £10.50 @ Amazon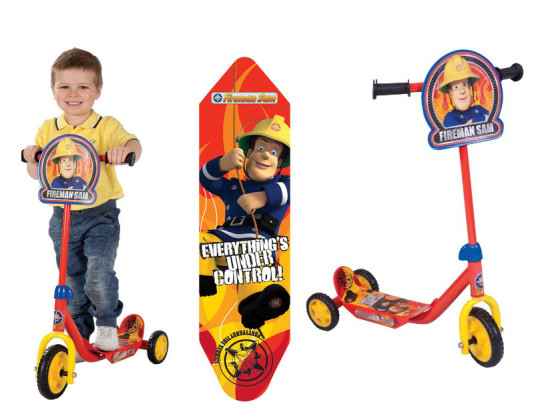 Amazon are selling the Fireman Sam My First Scooter for £10.50 reduced from £24.99. It falls in the free delivery ranks, so that's your whole total.  It's currently £22.99 at Argos with free delivery and £20.75 at Play.com.
This sturdy three-wheel scooter has an anti-slip footplate, making it ideal for your 3 year old and over.
The front and rear tyres are puncture proof, which is great as you don't want to be carrying a scooter with flat tyres around town any more than you have to.
The handlebars are adjustable from 63-69cm so it should have some good life expectancy.
The scooter is covered with vibrant Fireman Sam CGI Graphics, and I'm sure it'll be much loved by any Fireman Sam fans. Most reviewers absolutely love the scooter and think it was great value for money. One claimed that it was unsafe as the (self-assembly) wheel came off within half an hour... there's always one.
Overall it seems like a great little scooter and perfect at the price.
Thanks to melA90 at HUKD