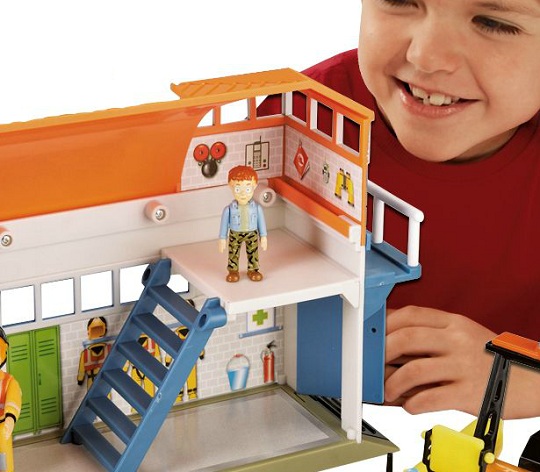 This Fireman Sam Sea Rescue playset is half price at Argos, reduced from £39.99 to a much more affordable £19.99. The perfect gift for any youngster who's a fan of Fireman Sam. Is there no end to this guy's talents? As well as rescuing kittens from trees and putting out dangerous fires, he also undertakes sea rescues. Hurrah for Fireman Sam!
Oh no there's a fire, quick to the rescue team! Have fantastic sea rescue adventures with Nepture, the rescue boat and the boathouse playset. Tackle any disaster! It's perfect for aspiring little fire fighters!
Includes Boathouse, Neptune, 3 figures and accessories.
Improves motor skills and hand to eye co-ordination.
Colours and styles may vary.
This toy is suitable for children aged three years old and older. The set gets mostly good reviews on the site too.
This is typical of the reviews. "My 4 year old son bought this with his own money and was thrilled with it! We chose this playset as it was a good deal to get the boathouse and the boat together, as well as some extra characters.He already has many of the Fireman Sam sets and they have kept him entertained for hours. The only slightly annoying thing is that you don't always get the people you need & they can't be bought separately, we have 4 Sams and a helicopter without Tom Thomas! If your child loves Fireman Sam though, this set is great value, especially if you can get it on offer as we did!"