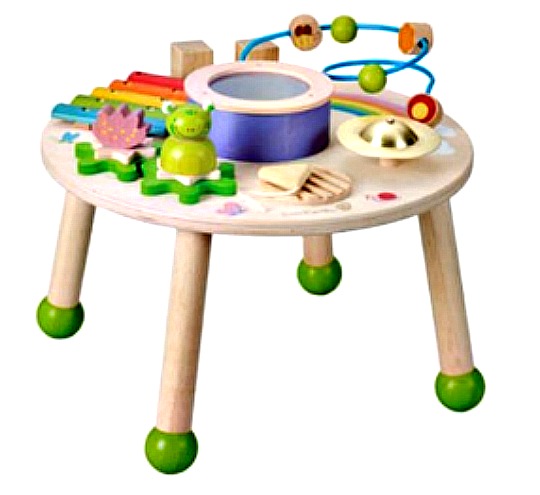 This Music Play Table by EverEarth is on special offer at Bambino Direct right now, reduced from £59.99 to £30.97.
The EverEarth Music Play Table is a colourful activity toy which includes a variety of musical instruments, including a drum, glockenspiel, cymbal and xylophone, plus a decorative frog.
The Music Play Table is suitable for children aged 18 months and older, and measures H36 x W38x L38 cm.
It looks like the kind of item that will keep inquisitive little minds and fingers occupied for a while.
Orders under £50 cost £3.95, but if you spend £50 or more then delivery is free.