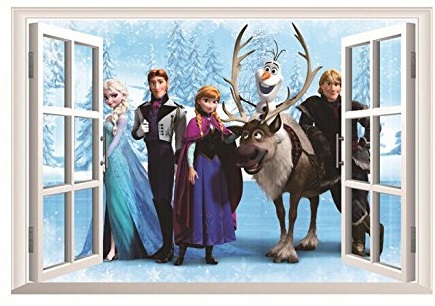 Is your Christmas shopping marked by Frozen fever this year?
Are you one of those parents who are feverishly refreshing Amazon's Lightning Deals every hour on the hour in the hopes of stumbling across a Frozen find, or do you stalk the Disney Store website and wonder if it's a step too far to actually camp outside one when whatever piece of Frozen merchandise you're after comes back in stock?
If so, it's definitely not just in your house because according to the National Retail Federation in the USA and their Holiday Top Toys survey, Barbie has been knocked off the top spot by those Let It Go girls.
The Daily Mail reports that Barbie has been top of the Christmas gift list for parents of girls for the past 11 years, and that this is the first time she's been beaten. No offence, Anna and Elsa, but I'd steer clear of Barbie this festive season just in case she's feeling a little put out.
Unsurprisingly, Lego is still number one on the present list for parents of boys, according to the survey.
So tell me, apart from Frozen dolls, what's the must-get item in your house this year when it comes to Christmas shopping for the kids?
My lot have reached an age where they're incredibly hard to buy for - and Frozen dolls definitely won't cut it - so I really need some inspiration.
What are the lucky little boys and girls in your lives going to be waking up to on Christmas morning?
And is ANYBODY still buying a Barbie?!