ELC Studio Kitchen £37.50 @ Mothercare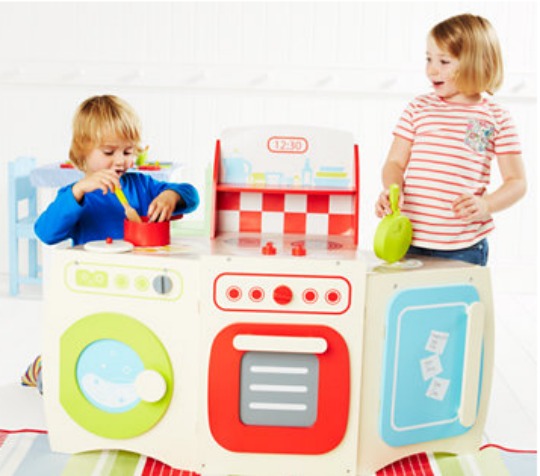 Mothercare have reduced the Studio Kitchen to £37.50, down from £75. We had it for £40 a while back, and you can still use the Mothercare App for £10 off a £50 spend, so ideally, buy something else for £12.50 or more, and use the app to get £10 off, and you have two gifts for £40 - maybe some play food?
This Studio Wooden Kitchen will provide years of fun play cooking. This colourful and durable play kitchen includes a washing machine, oven and fridge - great for inspiring your child's imagination, your little one will love cooking up gourmet play meals. It is perfect for playtime, as your child and their friends can cook together, promoting strong social skills.
This play kitchen is big enough to share, and folds away pretty well for easy storage. It doesn't come with accessories though, so make sure to pick some up.