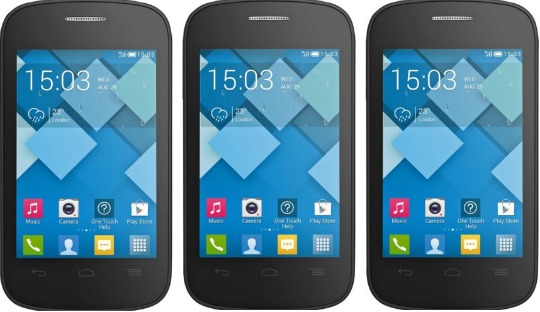 My kids begged me for mobile phones at Christmas and I really wished I had seen one like this. The EE Alcatel One Touch Pop C1 Android Mobile Phone is only £19.99 from the Argos Outlet on eBay. It's touchscreen- check, it's Android- check, it can play games and You Tube- check. So, to summarise this phone for under £20 has all the basic functions you would look for in a Smartphone. Bargain alert! This phone is ideal as a first for those teens or for anyone who doesn't want to be walking around with a £400 piece of telephonic kit in their back pocket. It is of course Pay As You Go, so no need to worry about contracts etc.
Here's the specifications of the EE Alcatel One Touch C1 Android Mobile Phone (as described by Argos):
Compact 3.5 inch display: (Fits Everywhere) You can take it everywhere. Enjoy your favourite videos or simply chat with your friends in this bright display, wherever you are.
Fast Performance: featuring a dual core that packs a punch, its got all of your favourite apps covered. You will never have to cut play time again.
Great Pictures: With the 2MP Camera.
Interchangeable Covers: Change the look of your phone in a instant.
Network provider: EE. (Sim card included)
Android Android OS, v4.2 (Jelly Bean) operating system.
MP3 player.
It has Bluetooth Connectivity, which means you can link it to car stereos etc.
You can collect the EE Alcatel One Touch Pop C1 Android Mobile Phone from your local Argos store for FREE or pay £3.95 for home delivery.